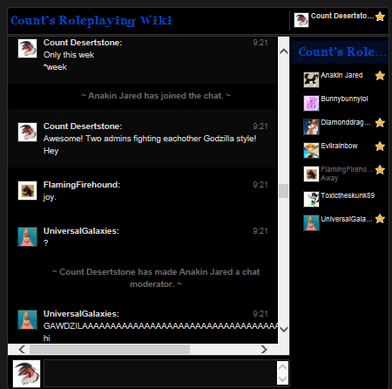 "~Count Desertstone has made Bunnybunnylol a chat moderator~"
The Admin Age was a short "chat party" used to celebrate the beggining of the wiki. It started December 20th 2013, and ended December 22nd 2013.
Anybody that joined the chat that Count approved of would become a chat moderator, and become an admin seconds later.
The first admin to be turned into an admin because of the Admin Age (and the first admin if you don't count Count) was UniversalGalaxies,